Craig Vieira executive chef/general manager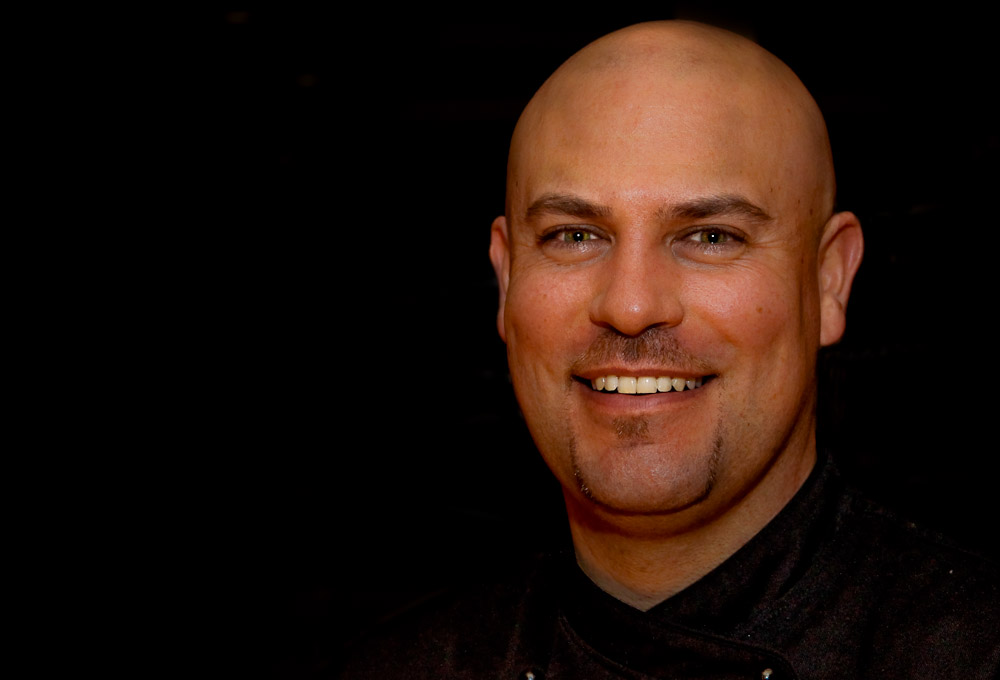 "Developing a menu that thrives on regional influences as well as seasonal ingredients, while providing consistency day in and day out is my main focus. Keeping a simplistic approach and treating the ingredients with care will always provide delicious food and help to create the total Caribou experience."
With 20+ years experience, Craig Vieira has become one of Thunder Bay's most well-known and admired chefs. He's a hometown boy who cut his teeth in the wildly busy kitchens of the Keg Restaurant and Bar in the early '90s. He was a natural in the fast pace of the broiler bar and at 20 years old directed his passion and talent toward an apprenticeship at the former Harrington Court under highly respected Chef Richard Lenz. Craig then accepted a position at the newly opened Caribou Restaurant + Wine Bar. Here he continued his apprenticeship and his talents and creativity developed to new heights. He continued working at Caribou during breaks in his training at Algonquin College and soon earned his Red Seal certification which allows him to practice his trade in any province or territory without further examination. He was promoted to Head Chef in 2001.
Craig has played a vital role in the ongoing success of Caribou. He updates the menu every five or six weeks by changing one or two items in each section to keep the menu interesting for our guests. He has developed wonderful and interesting menu plans for several local events and fundraisers including those for the Northern Cancer Research Foundation. His themed dinners which showcase wineries like Henry of Pelham and Penfolds are well reviewed by guests and are always a sell-out occasion. Recently Craig was featured chef at Bluefin Bay Resort in Minnesota for their Fall Food and Wine Lovers' Weekend.
Craig shares his passion for food by teaching courses to aspiring chefs at Confederation College. He has been covered extensively by the local media and has done radio interviews with the CBC and written articles for "Bayview Magazine". His discovery and appreciation for the freshness and quality of local produce has driven the ever changing menu. Craig's work has been recognized with Caribou's inclusion in "Where to Eat in Canada" for several years running.
Craig makes his home in Thunder Bay with his wife Tina and their two sons Carter and Cohen.